Sketch Souldier's favorite medium is the pencil. The pencil work is where he finds the rawest energy when observing and studying the professional's and master's work. Neal Adams, George Perez, Sal Buscema, Jose Luis Garcia-Lopez, John Byrne, Dick Dillin, Jim Lee, Eddy Barrows, Richard Benett, Jose Luis, and Ivan Reis. Some of the names of past and present professional comic book artists inspired him to develop and hone his skill. These are his imaginary drill sergeant. When he thinks he has done enough drawing practice and exercises, Sketch Souldier only has to look at their work and understands he has much to learn to reach their level.
When Sketch Souldier first started drawing, he used to love drawing sci-fi spaceships, inspired by watching Star Wars at an early age. After he realized, these spaceships needed pilots or passengers, which led to his determination to learn to draw anatomy. Soon, it was drawing anatomy that mostly took the shape and form of superheroes and villains.
Arnold Trinidad goes by the alias Sketch Souldier. Sketch Souldier is the name he chose to have a unique identity when he is doing comic conventions or any related creative endeavor. He works a full-time job, however it is far from any creative production. So when he wears his Sketch Souldier hat, he is in his comfort zone.
Like many other artists, Sketch Souldier has been trying to develop and establish his own style. He has recently accomplished this with a style he coined, ManilaDrip. ManilaDrip is a play on word from the movie, The Fast and the Furious: Tokyo Drift. It describe the dripping and splatter effect of the coloring style he applies, and since he is Filipino born, "Manila" was used.
Humbly speaking, he is not a captain, a leader or a professional artist by any means. He just consider himself a soldier of the art community. Simply training and learning from other artists he admire and respect. It has been a long journey to achieve the current skill he posses. But as a Souldier, he knows it's a never ending battle to maintain or train harder to keep up with his more professional peers.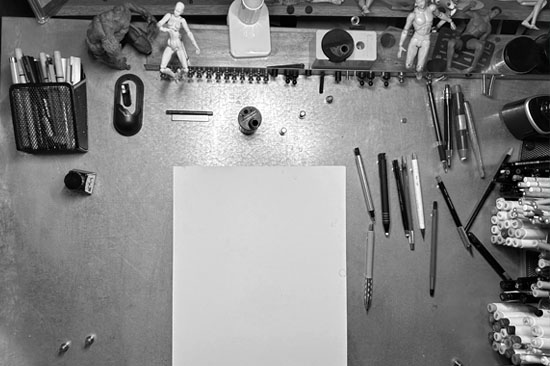 "What does it mean to be a Sketch Souldier? Passion, love and respect for the creative community. Admiring and following those who has worked hard to achieved the well-earned credits they deserve. On the opposite end, he has no respect for tracers or lazy artists that are looking to get the same credential or rewards (Pro table status at cons, professional work opportunities, number of followers on social media, etc.). Learn and develop your skill so you can be genuinely proud of the result. So when people look at the work and ask.."Did you do all this?"…you can be honest and proudly say, yes."
Please note: Sketch Souldier does not accept caricature, portrait, or sexually graphic subject commissions.